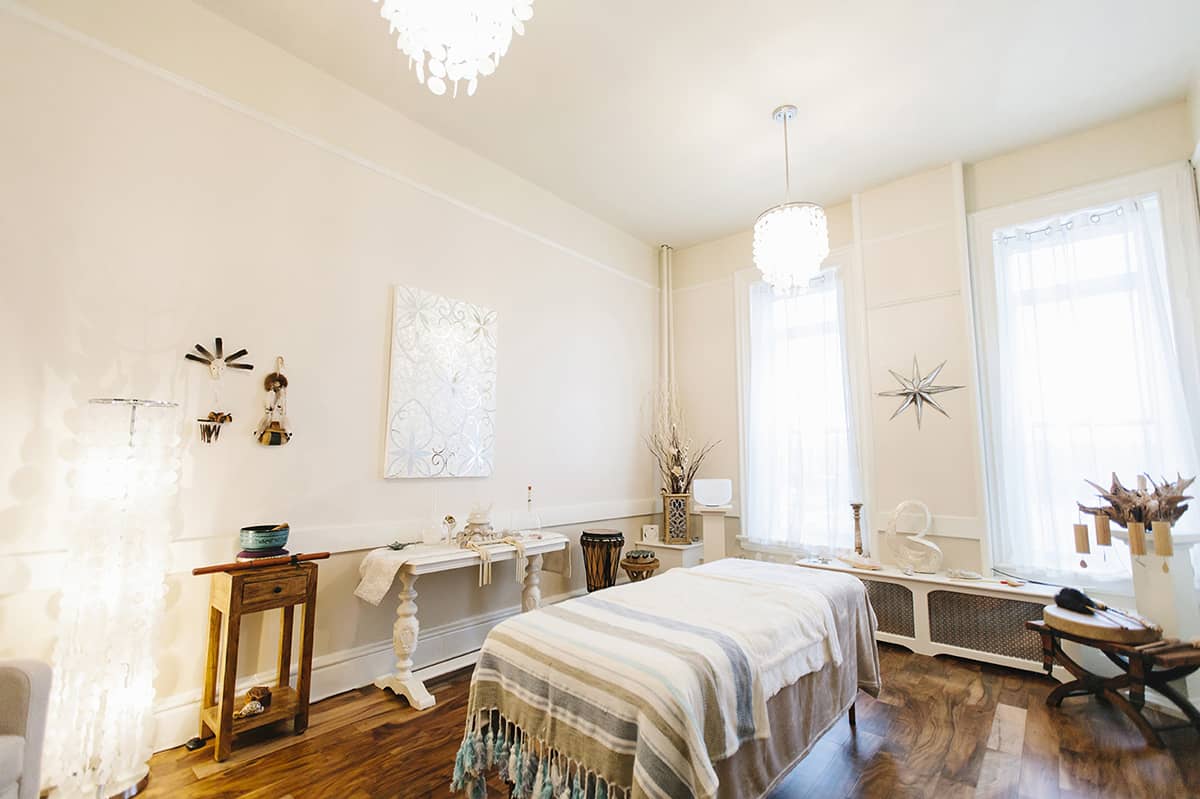 Sound has been used as a catalyst for healing and spiritual growth by basically every culture in the world since the beginning of time. Our services range from Individual Sound Healing Sessions to Private Group Sound Healing in the Salt Cave to Essence of Egypt: Chakra Healing. 
A unique opportunity to detoxify in a private sauna while listening to music for deep relaxation. Once the session begins you can watch the clouds pass by since the sauna directly faces an 8 foot window!
Reiki healing is a hands-on energy healing art. As a harmonic flow of energy is strengthened, within the client and practitioner, healing occurs through the return of physical, mental and spiritual balance.
Unique and individual readings of extra sensory information to help you on your life path. Our experienced and caring professionals help you explore your life more deeply. Choose from tarot, medium or past life readings.
An ionic foot bath helps relieve strain on your body's organs, lymphatic and immune system. Enjoy the detoxifying benefits of an ionic foot bath, by releasing stored toxins and improving your well being.
Our chakras are doorways where universal life force energy constantly flows. Every experience, thought or action in our lives affects how our chakras flow, so chakra balancing is essential in spiritual, mental, and physical health. 
Cancellation policy: We have a 24 hour cancellation policy and Pyramid reserves the right to charge a cancellation fee of the cost of the visit. In the event of emergency, please let us know as soon as possible if you cannot make your appointment.
Advance scheduling for all services is required.