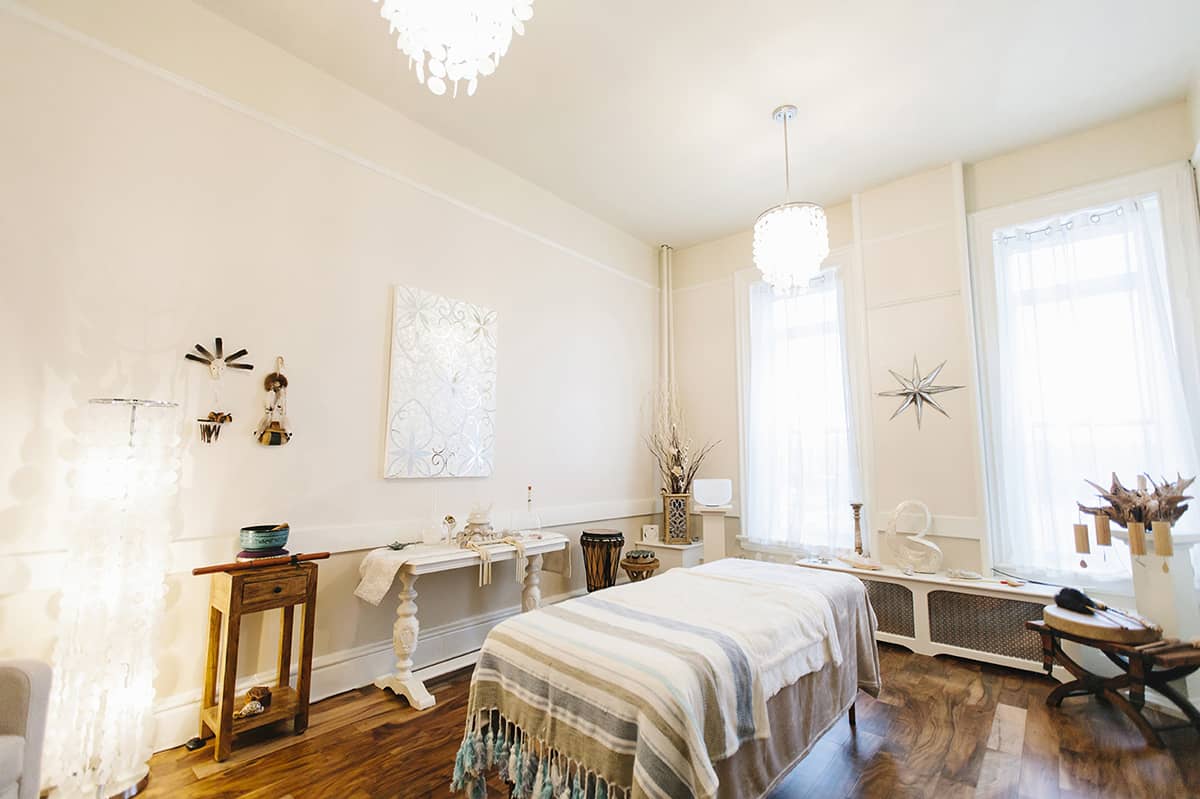 Sound Healing  -  Reiki  -  Amethyst Biomat  -  Ionic Foot Bath
Intuitive Readings  -  Chakra Balancing  -  Aromatherapy 
Cancellation policy: We have a 24 hour cancellation policy and Pyramid reserves the right to charge a cancellation fee of the cost of the visit. In the event of emergency, please let us know as soon as possible if you cannot make your appointment.
Advance scheduling for all services is required.
Sound Healing Session

Sound has been used as a catalyst for healing and spiritual growth by basically every culture in the world since the beginning of time. Sound is vibration that we perceive not only with our ears but with every cell in our body. Our services range from Individual Sound Healing Sessions to Private Group Sound Healing in the Salt Cave to Essence of Egypt: Chakra Healing. More Info
Prices Vary
Reiki Session
Reiki healing is a hands-on energy healing art. The practitioners hands move progressively with a passive touch through 12 positions on the body, remaining in each position for 3 to 5 minutes. As a harmonic flow of energy is strengthened, within the client and practitioner, healing occurs through the return of physical, mental and spiritual balance. More Info
 60 minutes - $70  |  90 minutes - $100
Amethyst Biomat Session

Experience the benefits of detoxification, natural pain and stress relief with a relaxing amethyst biomat session. This state of the art technology synergies the three healing components of negative ion generation, far infrared light generation and amethyst crystals , offering a unique combination of therapeutic benefits to support your body and mind to a higher level of well being.  More Info
30 minutes - $30  |  1 hour - $40
Far Infrared Sauna Session

Pyramid's Far Infrared Sauna is a relaxing, private escape for you to detoxify and relax for 20 or 30 minutes. Our sauna uses infrared lamps to create heat and warm your body directly, unlike traditional saunas that heat the air. Saunas are beneficial because they cause reactions in the body like those elicited by moderate exercise, such as an elevated heart rate. Infrared saunas are particularly beneficial for those who might not be able to withstand the higher temperature that a traditional sauna uses to have the same benefits.
20 minutes - $25  |  30 minutes - $35 | 5 Session Pass (30 min each) - $140 
Ionic Foot Bath
Enjoy the detoxifying benefits of an ionic foot bath, by releasing stored toxins and improving your well being. The ionic foot baths helps relieve strain on your body's organs, lymphatic and immune system. We are able to schedule two foot baths at once, so come with a friend! More Info
 30 minutes - $35
Intuitive Reading
Unique and individual readings of extra sensory information to help you on your life path. Our experienced and caring professionals help you explore your life more deeply. Choose from tarot, medium or past life readings. We have limited times when this is available. Please call to check availability or watch our Facebook page for scheduled reading dates.
25 minutes - $50  |  50 minutes - $85.
Chakra Balancing
Our chakras are doorways where universal life force energy constantly flows. Every experience, thought or action in our lives affects how our chakras flow, so chakra balancing is essential in spiritual, mental, and physical health. In addition to the relaxation benefits of this treatment, your chakra balancing practitioner will be a conduit to use universal life force energy to help restore balance through light touch and the use of crystals.
60 minutes - $70  |  90 minutes - $100
Aromatherapy Station
CURRENTLY UNAVAILABLE. Give your cells a boost and breathe in the benefits of oxygen and the added benefits of  essential oils. This five min treatment will help to reduce stress, increase energy,lessens headaches and is generally relaxing to the body.
5 minute session $6.00  (includes nose cannula)