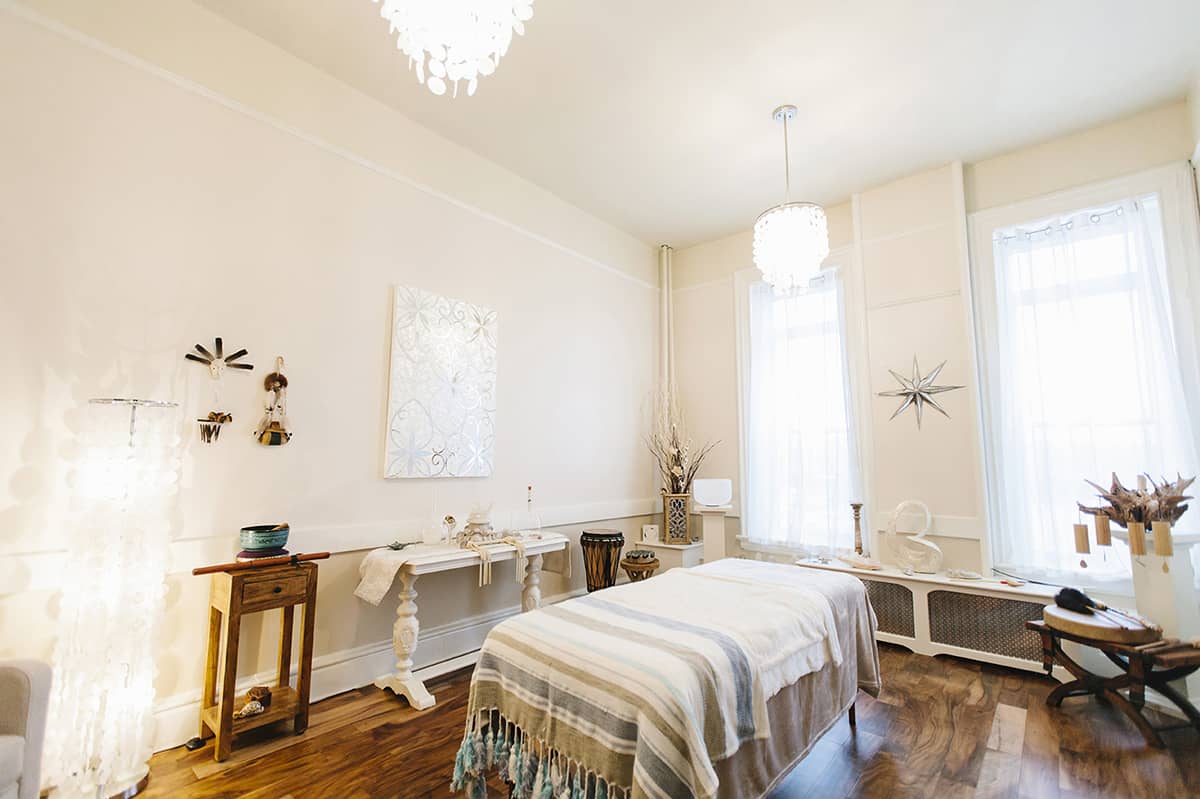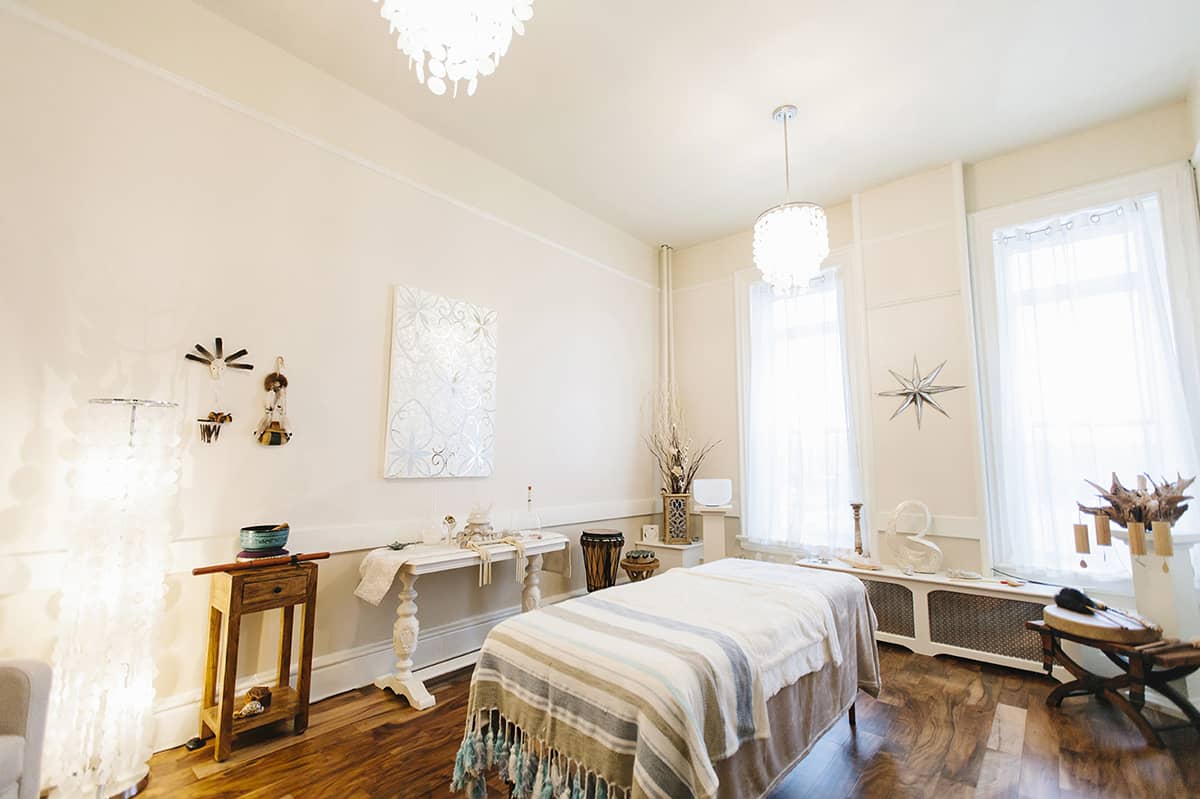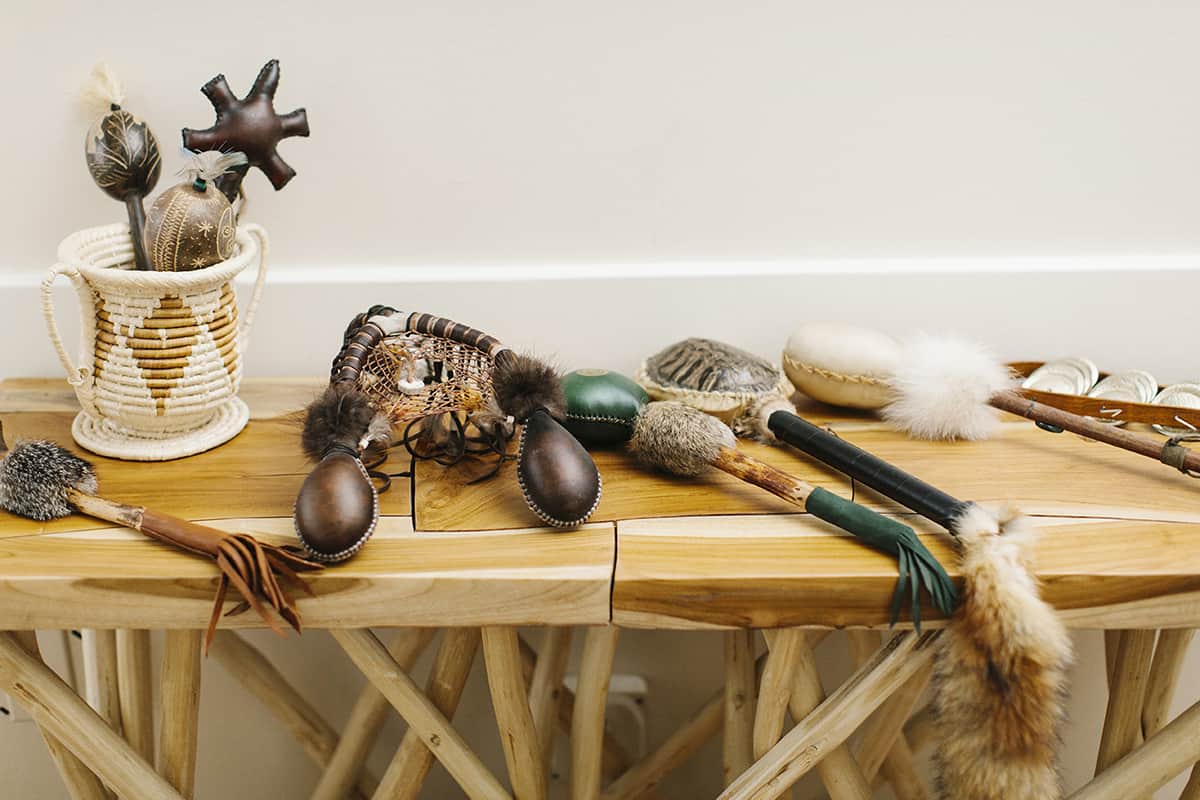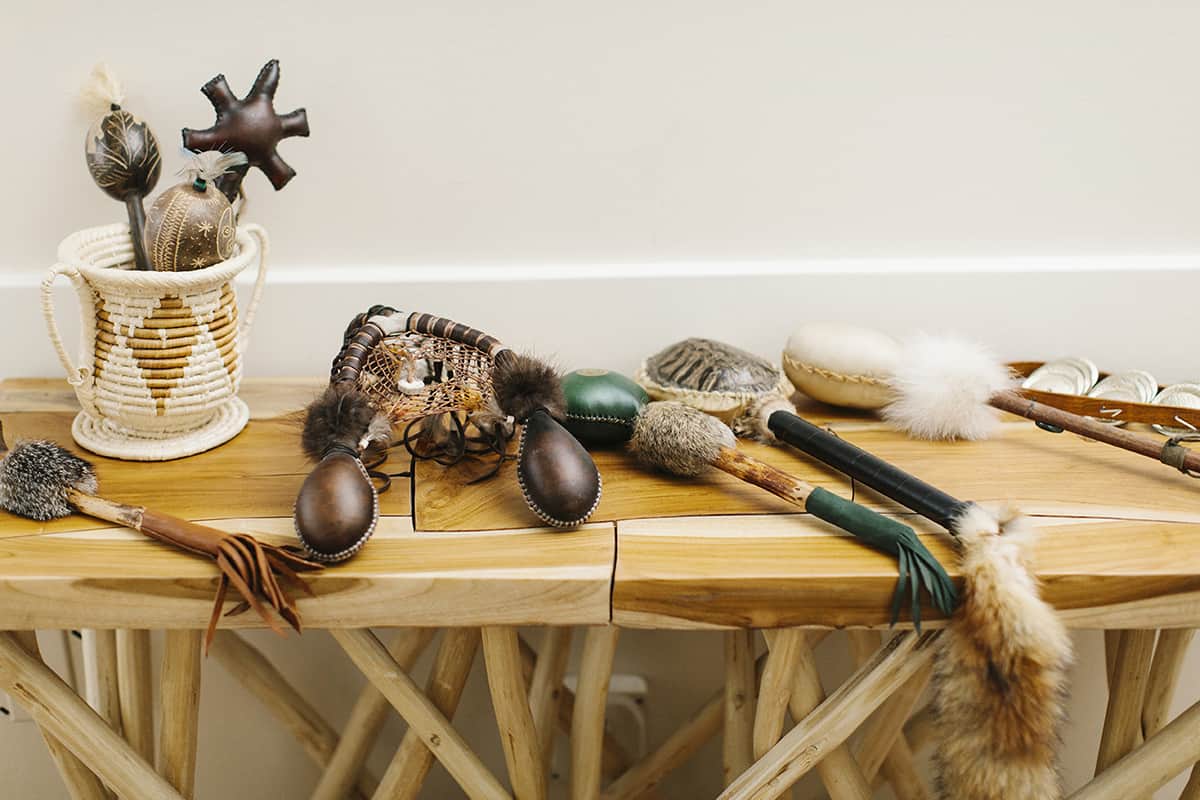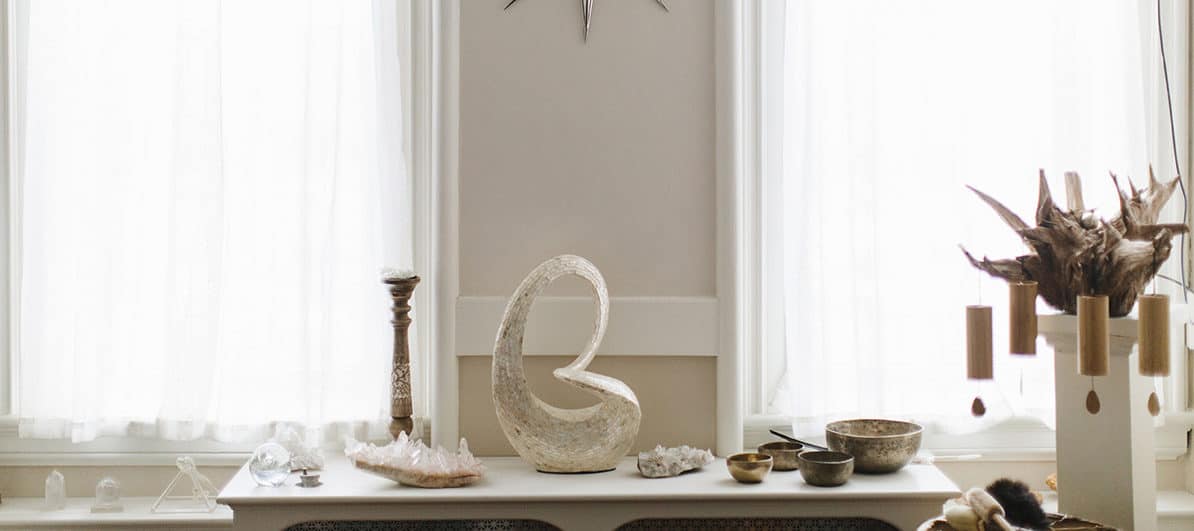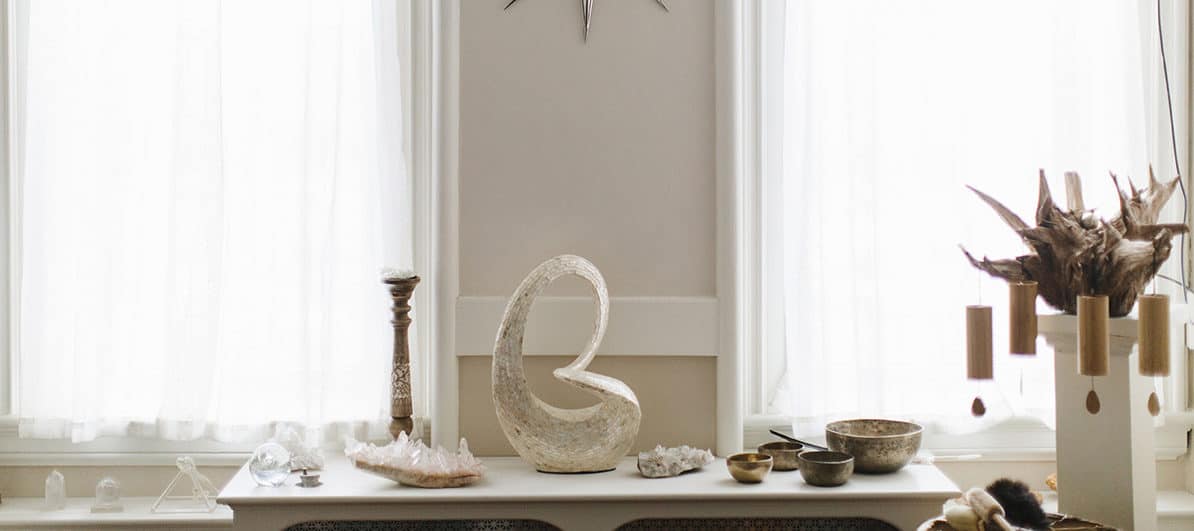 "Sound has a healing vibration that can work on all parts of the Body ~ Mind ~ Spirit."
Sound has been used as a catalyst for healing and spiritual growth by basically every culture in the world since the beginning of time. Sound is vibration that we perceive not only with our ears but with every cell in our body. We are energy beings and we vibrate within ourselves in concert with our environment. Sound creates a harmonious sense of calm centeredness that resonates throughout our body, mind and spirit. Sound helps to reduce stress, creates expanded awareness and can provide an opening for creative ideas to come forth.
The Pyramid prides itself on coming to the forefront of alternative wellness therapies to improve overall health and wellness, thus we have begun to offer vibrational sound baths into our offerings. Soak in the healing vibrations of sound and feel yourself connecting deeply to your best self.
Individual Sound Healing Session
Together we will create an intention for your sound bath session, then you will relax on a massage table, fully clothed and let the sounds of the singing bowls, drums and chimes wash over you as your mind clears, your body relaxes and your spirit connects deeply within.
One Hour Session: $85
Couples Sound Healing Session
Experience the energy of sound together and let your intentions as a couple weave together in a vibration of harmony and love. Let the sound relax, inspire and connect you deeper to each other. Sound baths are a personal and soulful way to connect.
One Hour Session: $140
Crystal Sound Healing Session
In this session powerful & energetic crystals are placed under the bed and on energy points on the body to open, cleanse & strengthen each chakra while helping the body to move & release congested energy. Each crystal has a unique structure & healing frequency that helps to stimulate the body's natural healing ability. Crystal singing bowls, chimes and intuitive voice are incorporated into the sound bath session providing a powerful layer of vibration for deep relaxation, alignment, healing & peace.
One Hour Session: $85
Sound Immersion in Salt Cave
Immerse yourself in a sound bath, while reclining in the relaxing and detoxifying environment of our Himalayan Salt Cave. A wonderful way to experience the dual benefits of sound healing and detoxifying salt with benefits for mind, body, and soul.
Rate starts at $200 for two people (additional people $25 each with a maximum of 6 people).
Scheduled Sound Bath
Group sound bath sessions are held in our third floor studio where the acoustics and open light filled space are a wonderful addition to the session. You relax in zero gravity chairs and feel into the sounds of drums, rattles, metal and crystal singing bowls, chimes and a gong. Intuitive voice is also used throughout the session to add another layer of vibration to the experience. Scheduled events are posted on our website and facebook. You can sign up online or call to reserve your spot.
$20 / person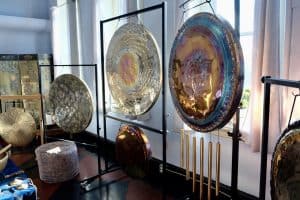 Private Sound Bath - In House
Sound bath sessions are held in our third floor studio where the acoustics and light filled space are a wonderful addition to the session. Zero gravity chairs, blankets and eye pillows will be provided to ensure a relaxing environment. An intention for the session can be set to meet the needs of your particular gathering. A wider array of instruments are used onsite, as well as six large gongs. 
$20 / person. Minimum of 6 people.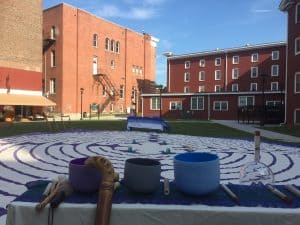 Private Sound Bath - Off Site
We offer off-site sound baths for your group to help bring balance to the mind, body & spirit. Host a private sound bath for your group tailoring the experience and intention you would like to share as well as, deep relaxation and enhancing overall wellness. A wonderful event for employee appreciation, a special gathering, a retreat experience or a wedding relaxation event. 
$250 Base Fee (includes up to 10 people) + Travel Fee ($0.65/mi roundtrip)
Additional people are $20 / each.
What are the Benefits of Vibrational Sound?
Sound vibration by the body is a highly efficient means for moving through blockages in the body and bringing the body into a state of deep relaxation, balance and harmony.
Benefits Include:
Reduced stress
Stabilized mood
Improved sleep
Lowers blood pressure
Decreased anxiety & depression
Assists with pain management
Activates the body's system of self healing
What can I expect from my private sound healing session?
We will discuss your intentions and areas you want to work on during the sound bath. You will lay fully clothed on a massage table in a relaxing and calm environment as a combination of crystal and metal singing bowls, drums, rattles and chimes will be played around the body and on targeted areas. Intuitive voice channeling will be used at different times to add another layer of vibration to the session. Simply relax into the sound and allow yourself to experience whatever feelings and sensations arise in the body. Allowing the sound to create a frequency and vibration is conducive for your own personal growth and healing. The sound work is all intuitively based and each sound session will be different based on the intentions and needs of the client.